GOMAN'S AWARDS
In 1999 we designed new products addressed to disabled people: Goman focuses, since the beginning, on the concepts of quality and innovation, by suggesting items that melt together aesthetic and functionality, whose aim is to offer "a glimmer of light to those in the dark".
2009 AWARD
In 2009 Goman presents the innovative washbasin "Prime": it has no priors in the bathroom's field due to its unique design and its technical features. By following the principles of the formula "Design for All", it distinguishes himself in the sector of bathroom furniture addressed to disabled people.
It has been awarded by authoritative design institutions such as iF Product Design, Designpreis Deutschland, WT award, ADI design Index, Premio de diseño Habana and the Italian Compasso d'Oro.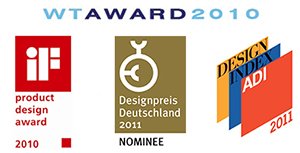 FIND OUT OUR WASHBASIN "FLIGHT"
2019 AWARD
The washbasin "Prime" is born with the aim of making the users able to use supportive washbasins in safe bathroom environments, by respecting the current law. Goman is the first and only company that designed and created a supportive bathroom addressed to everyone; the association "Design for All" recognized Goman's innovative approach by awarding the prestigious brand "DfA Gold". Goman then entered in the ADI Index 2019 selection, and now competes for the award "Compasso d'Oro 2020".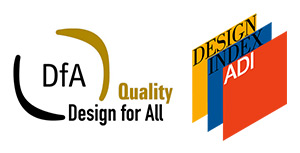 FIND OUR OUR WASHBASIN "PRIME"